XP Antivirus 2008
We took a fresh out of the box computer with no viruses at all and deliberately ran this piece of Malware and this is the screen we were greeted with...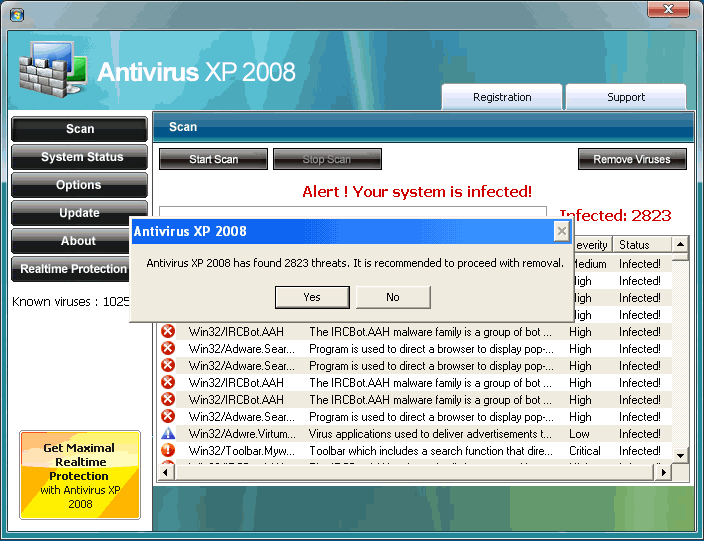 Clicking on the Get Maximal Realtime Protection button took us to this...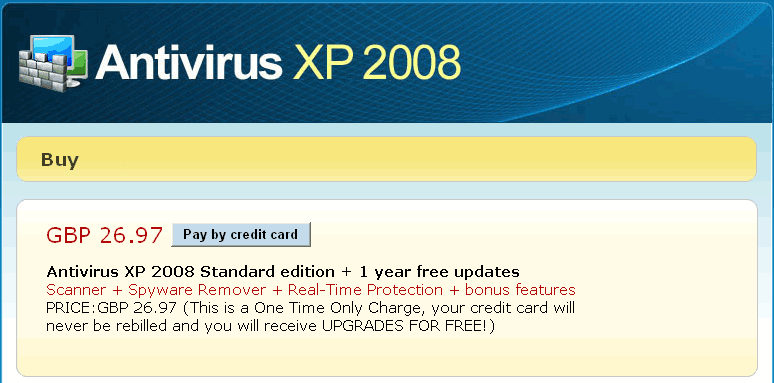 We didn't persue it any further, although we were intrigued by the offer of "bonus features", clearly the whole thing is a money making scam but we were kind of impressed by it, someone has gone to a great deal of trouble and apart from the odd bit of poor English it all looks quite professional. Getting rid of this piece of Malware is not too difficult this tool is pretty effective, we've since learned there's a 2009 version and there may well be more.

So if you ever see this on the net...

You are probably perfectly safe. It's just an animated GIF and has nothing what so ever to do with the health of your computer.